GLUTEN FREE DISCLAIMER
Amicas is pleased to offer a variety of gluten free options on both our food and beverage menu. We are not a gluten-free restaurant and cannot ensure that cross contamination will never occur. We have processes in place to minimize that happening but there is a great deal of gluten in the air and on our work surfaces. Our Panini sandwiches must be prepared on the same grill as our other sandwiches and we do brush the grill but there is a good risk of cross contamination. Also both our chicken and pork are prepared in a beer marinade. If you are a Celiac and/or highly sensitive please advise the person taking your order and know that we will do our best but cannot guarantee your order will not touch gluten somewhere in the process.
Call or check menu board when you come in!
CHICKEN MISO SALAD
Chopped Romaine, Roasted Chicken, Diced Tomatoes, Asian Pickled Veggies and Wonton Strips
Served with a side of Miso Ginger Dressing
$12.70
BLT PIZZA

Amicas Spicy Oil, Mozzarella, Gorgonzola, Bacon, Diced Tomatoes and Roasted Garlic
Topped with Sliced Mix Greens
$12.70
BAHN MI PANINI
Slow Braised Shredded Pork, Chili Mayo and Asian Pickled Veggies (Jalapenos, Carrots, Red Onions, Cucumbers)
Grilled on House Foccacia
Served with a Side Salad

$12.70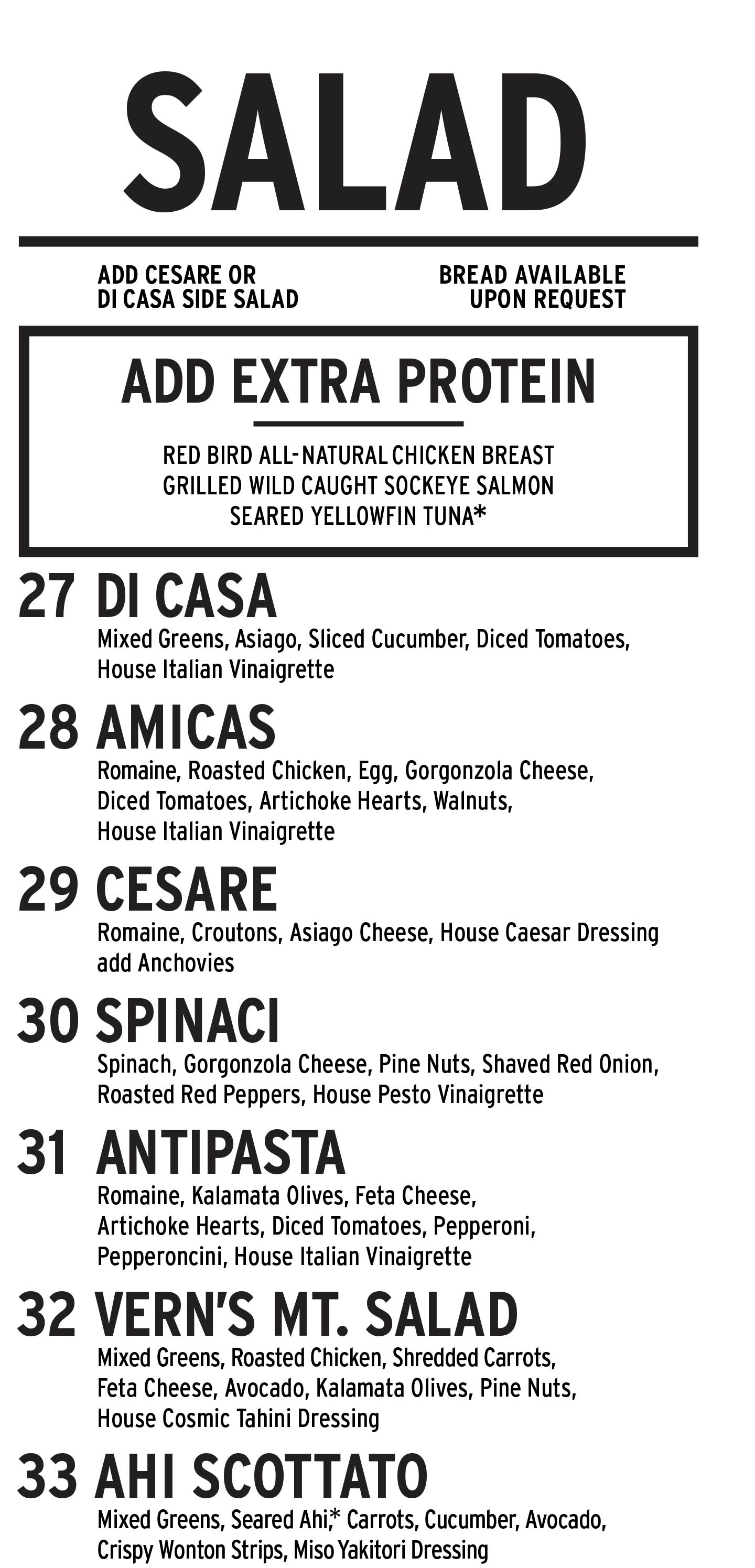 Soulcraft Brewing
Our original Amicas recipes now being brewed by Soulcraft Brewing
Headwaters IPA
ABV: 7%
Our top selling ale, Headwaters has a clear emphasis on balance. There is plenty of hop bitterness, aroma and flavor here, but also a great malt profile that backs up and supports the wonderful citrus notes from the use of Cascade and Centennial hops. 
Medium bodied with a lingering hop palate..
Rex's Amber
ABV: 5.2%
Rex's Amber is a malt forward American style Amber Ale. We brew Rex's Amber for balance and easy drinking. Willamette hops balance out the malt profile, but remain background and subtle. Finish is clean.
Green Chile Ale
ABV: 5.2%
All that we love about fresh roasted chilies. A deep, roasted aroma greets you and a wonderful chile flavor follows. Serrano chiles are added to create a bright flavor and heat.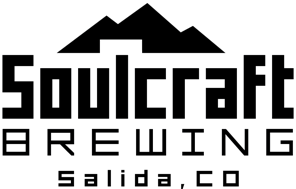 Bomber Blonde
ABV: 5.2%
An American Blonde Ale with a German accent. Bomber Blonde is straw colored & light bodied with a dry crisp finish. Hallertau hops add balance and complexity.
Big S Brown Ale
ABV: 6%
Big S is an American Style Brown Ale, with big malt complexity. Caramel and chocolate malts provide the rich backbone to this year round favorite. Hopping is moderate and provides balance for an even finish.